For the first Bootcamp, DiMeTra Academy gathers top academics and distinguished professionals to provide you with unique insights into the fascinating world of digital marketing and translation and help you upscale your services.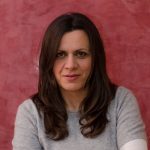 Maria Sgourou
The SuperConnector
Maria, aka the SuperConnector, is the woman with the magic wand that makes everything fall into place and connect in a miraculous way. She is the soul of DiMeTra Academy and living proof that an uber translator is not an urban legend! Can't wait to meet her, eh? We can't blame you!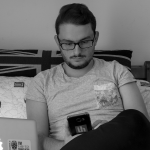 Dimitris Boumparis
The Whizzkid
Dimitris, aka the Whizzkid, is just that: a gifted 21-year old Translation student at the Ionian University and an expert webmaster who can excel at anything he undertakes. Keep an eye on him: with his killer combination of linguistic dexterity, tech savviness and mental toughness, he has a very bright future ahead!